Affiliate Marketing For Beginners – Part 2 – What Are The Benefits of Affiliate Marketing?
April 29, 2019
There are a few advantages why Affiliate Marketing is a great business model.
 Low Start Up Costs –  Most online companies who offer an Affiliate Program do not need any start up cost. All you really need is internet connection, a computer and a website/blog where you can place your affiliate links. If you already have a website then you are away to go.   Some Affiliates do actually run their business on a mobile device very successfully.
 Multiple Income Streams – You can sign up with a number of Affiliate Programs which will mean you will have a number of income streams.
Your Own Boss – Being an affiliate means you are your own Boss – no-one to answer to but yourself.  You make your goals and income targets.
 Work From Anywhere – Affiliate Marketing is mainly done online which means you can work from anywhere in the world.
 You Choose Your Work Hours – As an affiliate you choose how much time you would like to dedicate to your business.
 No Customer Contact – Affiliates don't deal with any of the customers or any complaints that may come through.  Everything is handled by the sellers.
 Do Not Have To Be An Expertise – Being an affiliate doesn't require any expertise and you don't have to know everything about the product/services you choose to advertise.
Related Article – Affiliate Marketing For Beginners – Part 3 – What You Need Before Getting Started?
---
HEAD ON OVER TO  MY "MARKETING WITH LAINIE" GROUP FOR MORE TIPS AND ADVICE ON ONLINE AND OFFLINE MARKETING 
---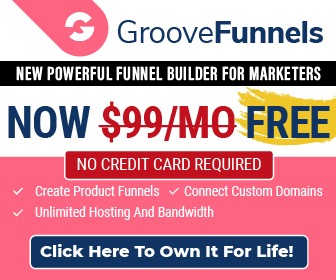 This page contains affiliate links to products. I may receive a commission for purchases made through these links.   However, this does not impact our reviews and comparisons. I try my best to keep things fair and balanced, in order to help you make the best choice for you.
Like this blog post?  Please share the love by clicking on the Social Media buttons below.