Top 3 Challenges to Overcome While Building an Email List
February 13, 2019
For any marketing campaign list building is crucial as it helps you reach out easily to a widely scattered audience. Nowadays, List Building is the topmost priority for every successful marketer. If customers are ready to give their details like their name, email address, etc. it means they are interested in your services or products.
Building an email list is not an easy task as it takes time to build it in an efficient manner. There are many obstacles in achieving the growth of List Building. You must avoid making mistakes.
Below, we are describing some challenges that can be easily tackled by giving a little effort.
Providing Valuable Content
Creating attention-grabbing content is a big challenge for marketers. All marketing businesses provide content in the form of blogs, templates, newsletters, sales copies etc., but providing quality content is the most important. If you are not providing strategic content to your audience, there is no sense of doing anything.
Promotion of your content is also an important factor in your List Building efforts. By sharing your content or link of the content through social media, you get the opportunity to tell many people about your business.
In order to make your content relevant, valuable, and sharable, you must set an objective to get your content reviewed by an expert copywriter, who can guide you to make extraordinary content for your promotion material like websites, email advertisements, templates etc.
Less Expertise Marketers
If there is no marketing expert in your business who can set predefined goals or strategies for your business, then everything is worthless, and it may be the reason of your business failure. A knowledgeable marketing expert can predefine all the pros and cons related to marketing from start to finish.
For growing List Building you need a perfect strategy to create and execute all the functions perfectly. You must employ experienced people, who can work to increase your email list and deal with all the hassles and risk factors that come in the way of building a list.
Qualitative and Accurate Information
You need viewer's information during List Building like first name, last name, email address etc. There is no need to ask additional information from your visitors. If you try to get extra information, then somewhere it will reduce your List Building results.
You should also work on making your list clean by removing the bad email addresses or by removing those emails who have stopped responding and by removing duplicate email addresses. By doing this you can improve your email deliverability rate because it helps to keep your list up to date.
List building is very helpful to get more visibility for your offers. If it is not done perfectly, then it can be destructive for your online campaign. By knowing these challenges, you can try to overcome them. This will help you to take proper action, and to avoid making these mistakes in your business.
Aweber" href="https://www.aweber.com/easy-email.htm?id=498185">Try Aweber's Autoresponders for Free
HEAD ON OVER TO  MY "MARKETING WITH LAINIE" GROUP FOR MORE TIPS AND ADVICE ON ONLINE AND OFFLINE MARKETING 
---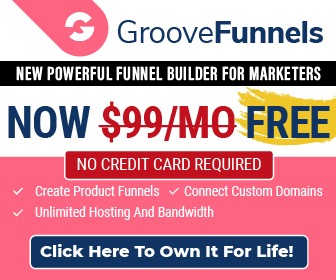 This page contains affiliate links to products. I may receive a commission for purchases made through these links.   However, this does not impact our reviews and comparisons. I try my best to keep things fair and balanced, in order to help you make the best choice for you.
Like this blog post?  Please share the love by clicking on the Social Media buttons below.