Things Marketers Send to Subscribers for Keeping Them Engaged
February 14, 2019
"Engaging the customer" is a term which is most related to increasing your marketing value. It's important to obtain feedback from your customers as it is valuable for every marketer. To do this you have to give your audience a reason to listen you. You must try to make your customers take interest in your products by providing them something different from your competitors.
Everything you give to your customers helps you to grow your list at every stage and a good email list is the ground for every business. If you want to engage your customers, then you have to do something different. Below are some of the ways that you can make your customer engaged, towards your services.
Send Engaging Information
The most popular and easiest way to attract your customer is through your content.
Whatever you are sending to your customers related to your products or services like newsletters, web forms, emails, etc. must be engaging, so that viewers will take the effort to read them. You can give them updated information from time to time. Try to give them everything in video form, which is more understandable and reliable. You can also share some tutorials and exclusive information with your customers.
Offer Incentives to Your Subscribers
When you offer some incentive to your customers, they will feel special. You can share a coupon that gives them exclusive discounts or a money back guarantee that will help you to increase their trust level towards your services. You can also offer an early bird discount for a limited time. This will help you to develop a strong bond with your audience.
Listen to Your Customers
Your customers may get frustrated, if you don't listen to exactly what they want. But if you listen, you will stand out. Whether you are communicating one-on-one, in a small group, or with a large audience, look for opportunities to hear from people and then truly understand their meaning.
Send Email Newsletters
When you consistently entertain, engage, and delight your customers, you can build your fan following. By sending newsletters to your customers on a monthly basis, you can get more engagement for your services. This improves recognition, creates trust, supports advertising, builds financial value, inspires employees, and generates new customers for marketing.
Send a Re-engagement Campaign
This is helpful for recognizing those customers, who are inactive or who haven't opened or clicked your emails from a while. You can offer them accurate content or products that they want. This will help you to win their trust again. Email campaigns will also help you to find the highlights of your organizations and reminds those passive customers why they signed up to receive your emails for the first time.
When you are trying to build your email list, you must think from your customers' perspective. Engage your customers until you get your targeted outcome by giving them an interesting reason.
Aweber" href="https://www.aweber.com/easy-email.htm?id=498185">Try Aweber's Autoresponders for Free
HEAD ON OVER TO  MY "MARKETING WITH LAINIE" GROUP FOR MORE TIPS AND ADVICE ON ONLINE AND OFFLINE MARKETING 
---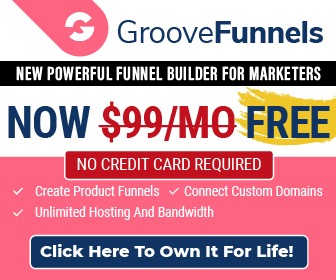 This page contains affiliate links to products. I may receive a commission for purchases made through these links.   However, this does not impact our reviews and comparisons. I try my best to keep things fair and balanced, in order to help you make the best choice for you.
Like this blog post?  Please share the love by clicking on the Social Media buttons below.