Let Your Instincts Guide You Down The Right Path Of Life
August 19, 2019
When something feels off or strange to you, it's your instincts telling you something.
Have you ever had a feeling to do something, go somewhere, call someone maybe or even to avoid a place because something is telling you?
This is your instinct talking to you.
Think about the things you want to do on a daily basis and look at those things as a possibility for something better and greater – an opportunity.  Everything you come across in life whether it be a person, place or thing is bringing you one step closer to meeting and exceeding the goals you have set.
All the experiences you have had in life makes you stronger and allows you to grow even more.
This even goes for negative situations, you can learn from it all.  Emotions play a huge part but unfortunately we cannot erase the past, so the only thing to do is move forward and think of the positive things in life.  It's definately a way you can grow and move forward from something that's not helped you.
Popular Stories Right now
Adjust Your Mindset and Keep Moving Forward
Everything you've been through in life – good or bad – has helped you to get where you are today.
The bad times you may have gone through with someone will allow you to help someone else going through it now or even to help try and avoid it altogether.  Your experiences shape who you are and really can make a difference to someone else's life.
Unless your 100% sure that you are on the right path in life, never believe there isn't something better out there for you.  You don't have to continue on the same path if you feel it's not for you.
If you decided to change direction don't ever feel like a quitter.  Think of it as the time to get things back on track and keep moving forward.
We've all been in situations where we feel we can never get out of.
in a job you hate
Lost your house
In huge debt
Partner/husband/wife left you
We've all been there one time or another.  We've all felt down.  Doors were closing every time we tried to do something.  Things felt that they were never going to work out.  We weren't happy, which meant we needed to reassess the situation and the place we were in. Yes I too have been there and my instincts made me make a decision!
Listen to your instincts, if they tell you something then listen.  Take time out of your day to reassess your situation and recharge yourself.  When your faced with difficulties, ignore everything around you and take time to tune into yourself.  Your instincts will never let you down!
---
HEAD ON OVER TO  MY "MARKETING WITH LAINIE" GROUP FOR MORE TIPS AND ADVICE ON ONLINE AND OFFLINE MARKETING 
---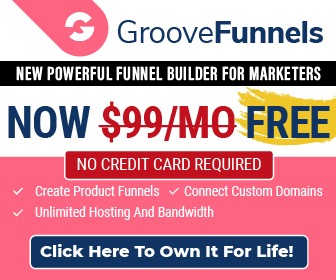 This page contains affiliate links to products. I may receive a commission for purchases made through these links.   However, this does not impact our reviews and comparisons. I try my best to keep things fair and balanced, in order to help you make the best choice for you.
Like this blog post?  Please share the love by clicking on the Social Media buttons below.