Legal Pages – Are They Necessary?
February 8, 2019
It doesn't matter if you are running a business site, an affiliate site or any other type of website, you really do need to make sure that your website has it's legal pages.
One of the most frustrating things I experience in setting up a site is creating those Privacy Policy page, Terms of Use page, Disclosure page, and more so getting the GDPR correct.  I know it scares a lot of people out there who have their own websites and they want to make sure they are covered by the EU Law.
If you build many WordPress sites like me, then you know how irritating it is having to create those pages over & over again.
It's good to know that finally there is a way to eliminate that process.
Today I want to share a simple app – that has saved me a heap of stress!
What's more – it's so easy to use, I'm adding it to every site I own!
I'm talking about ensuring all my sites are GDPR Compliant.
For those who still don't know the GDPR rulings here they are:-
ALL Your sites and apps must have a cookie consent option (this has been required for a while now)
Your sites need a detailed Privacy Policy
Your sites need a detailed Terms & Conditions document
You are required to have a cookie policy
You must give users a way to request to see all the data you hold on them
You must give users a way to request that you delete all the data you have on them (ie: the right to 'be forgotten')
So, to comply with that you would need to add a new app to do the cookie consent and lots of new web pages covering the different policies, then another app to handle data requests.
In other words…..a massive time consuming pain that will take you away from your business, and mire you in the boring (but essential) stuff everyone hates (unless they are a lawyer).
GDPRmySite handles all of the above for you, and a whole lot more.

Check out everything GDPRMySite does:-
Works on every website
Cookie consent app
Use on 1 site or unlimited sites
Full customisation
Data request system
Data deletion request system
Cloud hosted
Lightening fast
All in 1 place
Location intelligence
Consent logging
Get compliant today, and that's one less risk to worry about: >>> GDPR MY SITE
HEAD ON OVER TO  MY "MARKETING WITH LAINIE" GROUP FOR MORE TIPS AND ADVICE ON ONLINE AND OFFLINE MARKETING 
---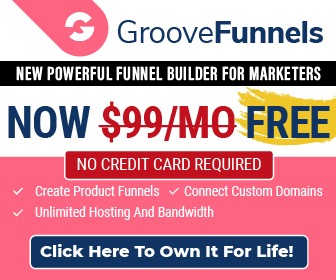 This page contains affiliate links to products. I may receive a commission for purchases made through these links.   However, this does not impact our reviews and comparisons. I try my best to keep things fair and balanced, in order to help you make the best choice for you.
Like this blog post?  Please share the love by clicking on the Social Media buttons below.