Blogging For Beginners – Part 4 – How To Promote My Blog?
March 8, 2019
Many marketers struggle with promoting their blog.
We all need ways to market our blog but sometimes we aren't sure how to do it.
If you have a well written informative blog post that you know will help a lot of people, then it's important that you promote it so as not to waste all that time writing it.
There are many free ways to market your blog here are a few to get you going.
FORUMS

Add A Signature
Sign up for forums in your own niche.  Once you've signed up you'll be able to add your signature and then this will be added to every post you make or answer to in the forum.
g. my blog as you can see is about helping others with marketing their business online and offline so I would put something like this
"Marketing Tips To Take Your Business To The Next Level" – CLICK HERE

Answer Questions
By answering questions on forums will show you as an expert in your niche.  You'll be surprised by answering regularly as to how many people will start following you 😉

Comment on other peoples blogs in the same niche as you (without spamming of course). In most cases you can put a link back to your own blog and people do follow these links. Ensure your comment relates to the blog post – add any help/tips so that others who read your comment will gain value from it.  If they found this helpful they are likely to visit your blog and start following you.

BUILD YOUR EMAIL LIST

Start building your email list.

You will need an Autoresponder – MailChimp is very popular as it's free, but my favourite by far is Aweber as it's so simple to use.

Send emails to launch your new posts.

Weekdays work best for promoting your blog posts via email.  Best time is to send them between 7am and 10am in the morning.

List Building is the best way to turn organic traffic into engaged readers who will constantly see your great blog posts and will want to keep on sharing to others.

Here are few more tips to help you with email marketing >>> CLICK HERE

SOCIAL MEDIA

Share your content on Social Media. Ensure you have accounts with all the big Social Media platforms.

– Facebook
– Twitter
– Linkedin
– Pinterest
– Instagram
– Tumblr

This may sound like a lot of work but if you have sharing buttons on your blog this will make it a lot easier for you and your readers (the following tip covers social sharing)

Share your blog posts on Social Media as soon as your post is published… BUT don't leave it at that if you post it at 8am in the morning then post it again at 1pm and then again at 7pm. Then repost it again once every day for the next week.  Not everyone is on Social Media the same time so people will miss some of your posts.  If people see your posts more than once then intrigue sets in with a lot of people and they will visit your blog post to see what you're sharing.

Another thing you could do is just change the title of the Social Media Post but link to the same blog post.

SOCIAL SHARING

Make sure you enable social shares directly from your blog post.

With the WordPress Platform there are numerous plugins that allow you to do this.

You would have seen "sharing buttons" on the blog posts themselves on many Blogs, just like the ones you see below this blog.

At the bottom of each blog post put something like this

"If you have gained value and love this post please share with your friends on Social Media by clicking the buttons below"

We know that when we are prompted to do something we do it😉

INCLUDE YOUR BLOG LINK IN YOUR SOCIAL MEDIA PROFILES

This is important! People who see you pop up on their social media often will look at your profile to see what you do.  This gives them an ideal opportunity to visit your blog.

This works well if you've an Instagram account as you're not allowed to use links in Instagram Posts.  So when you share on Instagram mention in your post that there is a link in your Bio to your Blog.

GRAPHICS FOR MOTIVATIONAL QUOTES

How many times have you shared a motivational quote graphic from someone else's FB Page and that graphic has someone else's website on it.

YOU ARE GIVEN THEM FREE ADVERTISING!

ALWAYS, ALWAYS make your own graphics for Motivational Quotes and put your Blog URL on it. Canva is idea for this and is so easy to use.

LIKE PAGES ON FACEBOOK AS YOUR FACEBOOK PAGE

Did you know you can go and like other Facebook Pages as YOUR FACEBOOK PAGE instead of YOUR OWN PROFILE?

Yes you can do just that and when you do – pop a quick comment on the page – something like "A new like from YOUR FACEBOOK PAGE" – but ensure your commenting as your PAGE and not your PROFILE.

MENTION INFLUENCERS IN YOUR BLOG POSTS

If you find some great information from someone else's blog/website then give them credit. Link to their website/blog post and pop them a message or email asking them to read it and what their thoughts are.

Connecting with influencers gives you the opportunity to start a relationship with them. This could result in them even sharing your content to their audiences.

WRITE A GUEST POST

Guest posts can build your credibility this in turn will tie back to your own blog and the valuable content you publish there.  It get's your name out there as an expert.  You'll be pleasantly surprised at the traffic you'll get to your blog if you give lots of value with this method.
---
HEAD ON OVER TO  MY "MARKETING WITH LAINIE" GROUP FOR MORE TIPS AND ADVICE ON ONLINE AND OFFLINE MARKETING 
---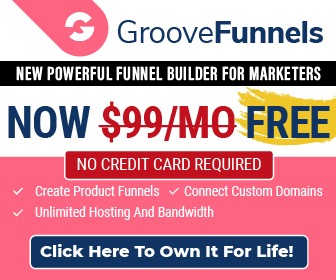 This page contains affiliate links to products. I may receive a commission for purchases made through these links.   However, this does not impact our reviews and comparisons. I try my best to keep things fair and balanced, in order to help you make the best choice for you.
Like this blog post?  Please share the love by clicking on the Social Media buttons below.