Blogging For Beginners – Part 3 – Where Can I Get Content?
March 5, 2019
Content marketing demands a lot of attention.  You need to come up with new, original ideas on a constant basis so you can post regularly and keep your audience interested.  In turn this will bring in new traffic from Search Engines.
The ultimate goal would be for people to think your content is so good that they will want to share it with other people in their Newsletters, on their website and also sharing on all Social Media platforms.
The aim is to provide helpful information about a topics that you and your readers are passionate about.
The biggest problem for many bloggers is creating enough high-quality, engaging material to keep you consistent.
If you are having a problem keeping a consistent flow of content, then take a look at some of these ideas.
How-To Tutorials – People just love "how-to" content. People are constantly looking on how to do things.  You could write about a 3 step process that shows people how to do a task that may just make their life a tad easier.
Common Problems – Provide helpful answers to typical questions – this can be a gold mine in writing content your audience will love.
Useful Tools/Software – Review any tools or software you use in your life or business. Explain how those tools have helped you save time and money.
Top Lists – Everyone loves useful lists – e.g Top 5 Tips on Marketing on Facebook
Events – Are there events or meetings/conferences coming up that relate to your business? Write about the events before and after telling your readers what happened at the event.
Competitions – Host a competition – give away a new product, ebook or a free consultation. Keep your readers updated with how the competition is going and don't forget to celebrate the winners.
Holidays and Special Dates – Talk about how Christmas, Easter, Valentine's, Mother's Day, Father's Day, School Holidays have an affect on your business.
Controversial Posts – As we all know, the media loves a bit of controversy, this can also be a great way to broaden the coverage of your content.
Topics that are Trending – Trending topics are great discussion starters and create potential for increased sharing on social media and don't forget to promote your business at the same time.
Life Hacks – we all look for new ways to make our life easier. Show your readers how your products/affiliate offers can improve their daily routine, reduce any hassle and save them money and time.
These are just 10 ideas to get you started.
---
HEAD ON OVER TO  MY "MARKETING WITH LAINIE" GROUP FOR MORE TIPS AND ADVICE ON ONLINE AND OFFLINE MARKETING 
---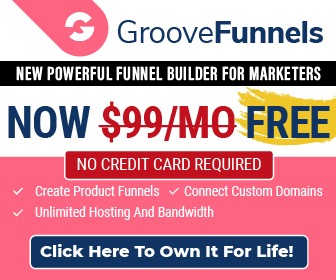 This page contains affiliate links to products. I may receive a commission for purchases made through these links.   However, this does not impact our reviews and comparisons. I try my best to keep things fair and balanced, in order to help you make the best choice for you.
Like this blog post?  Please share the love by clicking on the Social Media buttons below.