Blogging For Beginners – Part 1 – What Is A Blog?
February 27, 2019
Blogs are a shortened term of the word weblogs.  They are pretty much a platform that you can use that will allow you to post your thoughts on any subject that you want to.
So you've decided you want to start a blog.  Great start!
But I know what's going through your mind – "how the hell do I get started?? It just looks so confusing I'll never get the hang of it.  Everyone is telling me to do different things – who do I listen to?"
Your head is spinning it really is too confusing!
Now hang on a minute! – we all have to start somewhere – we all thought the same thing BUT why should that stop you.
Take a step back and think, you had to learn to walk, learn to feed yourself, learn to talk, you probably had to learn the job your currently in – everything in life is a learning curve, now why not start learning something new that could potentially help your business.
Many people use blogs as a diary and are used just for that purpose – diarising their days and not making money from them.  They simply put their thoughts out there and help others in the same market as them.
Others build blogs and monetize them.  They blog on a regular basis about a niche they are passionate about and share with others who have the same passion.  When writing their blog posts they will incorporate something that can earn them money.
e.g By signing up as an Affiliate on Amazon and promoting a product.  Should anyone then purchase that product from the blog post, the blog owner would get a commission.
Blog marketing can get complicated if you let it.  It is really, as hard as you make it.  While there are some bloggers out there that are making a six figure income with the use of blog marketing just remember they started from a brand new blog once upon a time.
It is daunting setting up a blog if you don't know what you are doing.  I'd suggest for any beginner to start small and be consistent – the six figure bloggers did and that's why they are where they are today!
They started with one blog, built it up and continued to add more blogs to their portfolio.
Many people with blogs get disheartened after a few weeks when their blog fails to attract thousands of readers.  It is a real shame because if bloggers followed a few simple blog marketing steps, then they would probably find that there is an audience just dying to read about their topics.  I will be sharing with you in the coming days a few blog marketing ideas that will get you reasonable traffic to your blog in a short space of time.
Making money from a blog is one of the most satisfying things that you will ever learn.  Just DO NOT expect to be made rich overnight – this just won't happen.  You will need to work at it consistently everyday – just remember what you put into it is what you'll get out of it.
Blogs are about gaining trust and getting followers.  Writing about something your passionate about and solving other's problems.
If you can do this then the world's your oyster.  Don't let anything hold you back if it's something you want to do.
In Part 2 of Blogging For Beginners I will introduce you to the blogging platform I use and some of the Free blogging platforms that are available.
---
HEAD ON OVER TO  MY "MARKETING WITH LAINIE" GROUP FOR MORE TIPS AND ADVICE ON ONLINE AND OFFLINE MARKETING 
---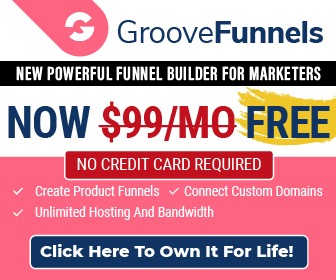 This page contains affiliate links to products. I may receive a commission for purchases made through these links.   However, this does not impact our reviews and comparisons. I try my best to keep things fair and balanced, in order to help you make the best choice for you.
Like this blog post?  Please share the love by clicking on the Social Media buttons below.