Affiliate Marketing For Beginners – Part 3 – What You Need Before Getting Started?
April 30, 2019
Whilst there is not a lot of expense in starting up as an Affiliate Marketer, there are a few things that you need to do if you really  want to make money marketing other people's products.
Here are some basic tips to help you get things set up before you sign up for your first Affiliate Program.
One of the basic needs for any successful Affiliate Program is to have a website of your own.
Setting up a basic website that is focused on your niche will make all the difference in the world to the success of your business.  Your website does not have to be complicated with lots of flash animations and other fancy bells and whistles.
In fact, if you focus your attention on Affiliate Marketing strategies that target the home consumer, you are better off getting a basic site that will load quickly and is user friendly.
While you could choose to go ahead with a free website, remember you do not own that website and it can be shut down anytime without you having any say in the matter.
You will find it much easier to work with Affiliate Programs if you get a self hosted website with your own domain name.
I will be setting up a Blogging Workshop shortly – if you're interested complete the form below and I'll let you know when it begins. In the workshop I will show you how to set up your blog, how to monetise it and get traffic to it.  Just complete the form below to get notified when the workshop goes live.
Decide what details you will use for your contact information will be, regarding signing up with an Affiliate Program.  This usually includes an email address and physical mailing address.  The email address should be one you have set aside specifically for your marketing business.
I would recommend you use an email address that uses your domain name e.g. yourname@yourdomainname.com – this looks so much more professional than a free email address from gmail, AOL,  Hotmail etc
Many Affiliate Programs use online payments so you can easily receive your Affiliate commissions and keep track of your earnings. Paypal and Bank Transfers are examples of such services.
Once you're set up with your own website we can move forward and Pick The Best Products to suit you.  This will be discussed in my next post 🙂
---
HEAD ON OVER TO  MY "MARKETING WITH LAINIE" GROUP FOR MORE TIPS AND ADVICE ON ONLINE AND OFFLINE MARKETING 
---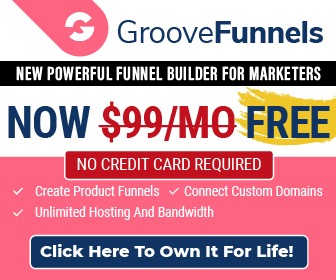 This page contains affiliate links to products. I may receive a commission for purchases made through these links.   However, this does not impact our reviews and comparisons. I try my best to keep things fair and balanced, in order to help you make the best choice for you.
Like this blog post?  Please share the love by clicking on the Social Media buttons below.