8 Tips On Blog Writing
August 28, 2019
Are you struggling on where to start in writing a blog post?
Do you find no matter what you do, you sit there at a blank screen trying to start writing your very first blog post and all that happens is NOTHING!  You don't know where to start.
What do I write about?
How do I write it?
Many have writer's block once they start but it needn't be that bad.
Most people that visit a blog will usually leave without reading it all the way through.
And Why?
Because in most instances it's doesn't grab their attention!
You really only have 2-3 seconds to grab their attention and convince them to click and read your post.
Below are some tips that you can follow to help with blog posts that convert.
Firstly Know Your Audience

Know what your audience is looking for.  Don't guess what you're audience needs or wants.

It sounds daunting and complicated but it really doesn't have to be.

Here are some resources that can help you:-

KeywordTool – this free tool will help you see what some of the most popular keywords that are searched for in your Niche.

Quora – search for questions that are being asked in your niche and use those questions to write up a blog post

Write Eye Catching Headlines

If you don't have an eye catching headline you can be sure your blog post won't be found or read.

Check your emotional marketing value of your headline by going through here >>> Check your headline

Break Up Your Page With Sub Headings

Formatting is important in blog posts.  If it's one thing many people really don't like is reading a blog post which is one huge paragraph.  It's so annoying!

Break the paragraphs up by using sub headings it's much easier on the eye.

Add Captivating Images

People process visual content a lot faster than text.  Adding captivating images will boost your engagement.

There are some links on this page where you can find lots of royalty free images >>> https://marketingwithlainie.com/free-resources/

Use Bullet Points.

Bullet lists are easy to read and great to make sure you highlight your best information.

Keep your bullets symmetrical – 1-2 lines each.

Don't write paragraphs in bullets, remember bullets are not sentences they are just like headlines.

Call To Action

Don't forget to ad a call to action at the bottom of your blog.

–  It could be signing up for a newsletter
–  send people to a sales page to buy a product/service that's related to what you've talked about in your blog post
–  ask your reader to share the post to their Social Media.

Always, always remember a call to action.

Optimize Your Blog For SEO

Many people search on Google for information they require.

You need to ensure you're using those keywords that people are looking for.  As we spoke earlier it's worth checking what keywords/blog titles people are looking for and then using them.

For some great tips on optimizing your blog head on over to here >>> 14 Point Blog Post Checklist – this is a great checklist to follow and they also have a printable version.

---
HEAD ON OVER TO  MY "MARKETING WITH LAINIE" GROUP FOR MORE TIPS AND ADVICE ON ONLINE AND OFFLINE MARKETING 
---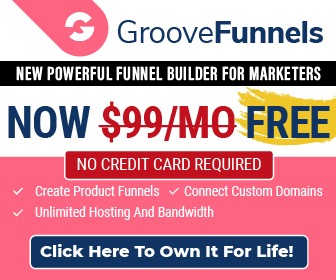 This page contains affiliate links to products. I may receive a commission for purchases made through these links.   However, this does not impact our reviews and comparisons. I try my best to keep things fair and balanced, in order to help you make the best choice for you.
Like this blog post?  Please share the love by clicking on the Social Media buttons below.