7 Verified Strategies to Build Your Email List from Scratch
February 4, 2019
Engaging new customers in your business is a very tricky and difficult job. Developing trust and value among customers is a must. Consumers are very careful regarding their contact information and if they are not loving your product or services, they will never show any interest in your promotional emails. They will simply ignore your emails. If you are new and starting from zero, you must follow the proven strategies given by top online marketers.
With the help of the strategies below, you can use your emails to attract long-term customers to your offers.
 1.  Use CTAs in Blogs and Landing Pages
Visitors to your webpage or blog post have some expectations from you. Your CTA should convince them that whatever they are looking for, is available on your website. Make sure everything you are promising in your CTA is available on your web pages. If you offer content as per the needs of your visitors, your email newsletter will not look like an artificial advertisement.
2.  Create Pop-Ups on Your Pages
Create a popup on your web pages. Popups should appear when visitors intend to exit your page. Email subscription popups get positive results. So, you must use exit-intent popups with an appealing invitation to subscribe.
3.  Get Good Email List Building Software
If you want to build an email list fast, you need good email marketing software. It makes List Building easy and less time consuming and its useful for small businesses, bloggers, online business owners etc. I can thoroughly recommend Aweber here – they have a 30 DAY TRIAL so you can try before you buy.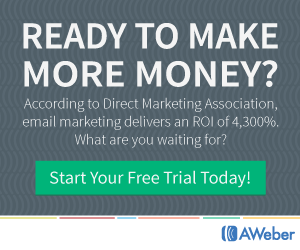 4.  Announce Discount Coupons
For online stores, announcing discount coupons is common. If you want your audience to join your email list, giving them a discount code or coupon code is a great way to do it.
5.  Provide Free Content
You must give your audience a good and profitable reason to join your email list. Providing free content is the best way to invite them to join your list. You can provide content in the form of videos, eBooks, articles, blogs etc.
6.  CTA on About Us Page
The 'About Us' page of any website is the most important one for its visitors. This page is mostly visited by the audience and thus it can easily convert more visitors. All you need to do is add an engaging CTA button on the About Us page. It will help you encourage visitors to opt for your services.
7.  Facebook Offers
You can also promote an offer that requires the email id of your followers. You can share the content on your Facebook timeline. Also, add social sharing buttons to encourage your leads to share your offers with their social networks.
Now you have all the strategies that can increase your business' email database. You may find some of them quite tricky, but the results are proven. As you grow your email list by adding new leads, you can grow them with middle-of-the-funnel offers and get sales-ready leads.
Feel free to comment below and let me know what you think.
Also if you have found this article informative and you think others will feel free to share on your social media by click the icons below.
HEAD ON OVER TO  MY "MARKETING WITH LAINIE" GROUP FOR MORE TIPS AND ADVICE ON ONLINE AND OFFLINE MARKETING 
---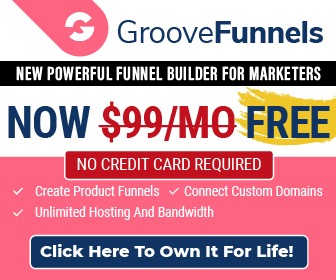 This page contains affiliate links to products. I may receive a commission for purchases made through these links.   However, this does not impact our reviews and comparisons. I try my best to keep things fair and balanced, in order to help you make the best choice for you.
Like this blog post?  Please share the love by clicking on the Social Media buttons below.