5 Ways To Boost Small Scale Business With Facebook
February 4, 2019
There are over 30 Million small businesses that are running advertisements successfully on Facebook. If you are running a small business, then Facebook provides the best social media platform to promote your work. Facebook helps in building your brand and driving targeted audiences to your page. One can follow the following tips for marketing their business on Facebook.

While setting up your Facebook page you should get a vanity URL which would enable users to discover you easily on Facebook. For maximizing the impact use this address on your business cards or on your marketing materials. While setting up your Facebook page incorporate following:
Make sure your page is discoverable.
Try to do one to one conversations with users who can like your page.
Post messages which are useful to users and make them want to visit your site.
Analytics on your Page will provide you with better insights about your marketing.
Define your prospective audience
Define and determine your targeted audiences before setting your Facebook page for marketing of your brand. Search for your ideal customer who can increase sales and ROI.
For building an audience, motivate your current customers and supporters to like your page. You can even tell them to invite people who can be your prospective audience.
Share your page amongst your business contacts to invite others. It is important to connect with your audience genuinely who are there with you on your Facebook page.
The content you post on your wall should be appealing and be able to engage your audience through it.
Whether you post image or video or text it should be interesting. The content you post should be authentic and precise.
Give responses for comments you receive for the post. Share your post more to get more followers which can be your potential customers.
Use various strategies to promote your business so that you can receive traffic on your page. Making the best use of Facebook allows business owners to get the best results for their business and beat their competitors in the long run.
By promoting your business with the use of Facebook, you can ensure that your marketing activities get their due worth and people can get easy access to your products or services.
Another useful point that needs to be kept in mind is that you must always analyze your competition so that you can evaluate their strengths and weaknesses in a focused manner.
By analyzing your competition, it also becomes convenient to evaluate their marketing campaigns and find out if they have given the desired results.
Although a lot of businesses are using Facebook for marketing and are earning huge profits through it, Facebook isn't only great for small business branding and customer engagement; it's also great for customer support. Instead of floundering during peak busy times, get organized and efficient with the right online custom support software and social media strategy.
Feel free to comment below and let me know what you think.
Also if you have found this article informative and you think others will feel free to share on your social media by click the icons below.
HEAD ON OVER TO  MY "MARKETING WITH LAINIE" GROUP FOR MORE TIPS AND ADVICE ON ONLINE AND OFFLINE MARKETING 
---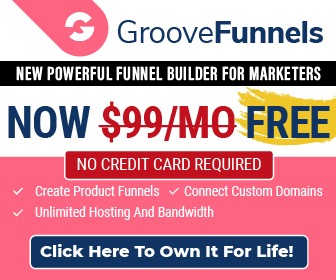 This page contains affiliate links to products. I may receive a commission for purchases made through these links.   However, this does not impact our reviews and comparisons. I try my best to keep things fair and balanced, in order to help you make the best choice for you.
Like this blog post?  Please share the love by clicking on the Social Media buttons below.