5 Vital Principles for Building A Flawless List
February 12, 2019
You know how important email List Building for your business growth. It's one of the most tested and proven ways that motivates your audience to take interest in your business. You may find several ways to expand your email list. But you must not avoid the basic principles that allow your list to grow continuously. Below are the top 5 crucial principles for perfect List Building-
Exchange Something Fruitful
Do you want to grow your email list faster than ever? If yes, then you must think about your readers. If you offer them something fruitful that is useful for them, then only will they become your subscriber. These offers are called lead magnets. So, to offer something useful, you first need to know what kind of problem they are facing and then find a solution for it. Then offer that solution to them in exchange for an email subscription.
These offers can be in the form of an eBook, Workbook, Templates, Checklist, Cheat sheet, Email course, Video course, Extended blog post, Curated newsletter, Infographic, Discount etc.
Relevancy
Whatever you provide after signing up should be relevant to whatever they were reading before signing up. For example, if they are reading a blog on social media marketing, you must offer them guides or an eBook on various topics related to social media itself.
Multiple Ways to Join
Your audience needs various opportunities to become a part of your email list. If you offer limited ways for signing up, they may miss them. For example, sidebar opt-in forms are missed when readers focus on your content. Along with the sidebar opt-in forms, you can use forms like After post, Popovers, Slide-in, Widgets, Ribbons etc.
Split-Test Your Opt-in Forms
Through split testing you can test multiple versions of your website opt-in forms to check out which ones work the best. Marketers use split tests to get the most out of their marketing efforts. It will tell you about how your audience actually responds. By this you can maximize your traffic and visitor engagement.
After Subscription Process
After getting your opt-in-form system ready, you need to do a few more things. You should also ask them to whitelist your email address apart from clicking the subscription link in the confirmation email. It's very important because if your emails don't reach them, all your efforts in email marketing will go in vain.
Now you have all the important pillars that will keep your List Building process on track. If you want to build an audience that will love to get your emails, you have to apply all of the above given principles to build a flawless email list.
Aweber" href="https://www.aweber.com/easy-email.htm?id=498185">Try Aweber's Autoresponders for Free
HEAD ON OVER TO  MY "MARKETING WITH LAINIE" GROUP FOR MORE TIPS AND ADVICE ON ONLINE AND OFFLINE MARKETING 
---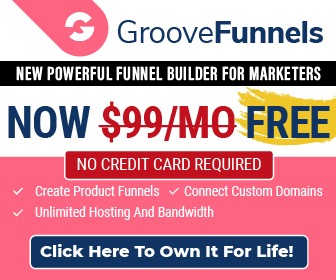 This page contains affiliate links to products. I may receive a commission for purchases made through these links.   However, this does not impact our reviews and comparisons. I try my best to keep things fair and balanced, in order to help you make the best choice for you.
Like this blog post?  Please share the love by clicking on the Social Media buttons below.