5 Proven Ways to Build an Email List from your YouTube Channel
February 15, 2019
YouTube is the second largest search engine channel used for sharing videos. We all know the power of video sharing to make your talent, services, blogs, etc. visible throughout the world.
YouTube is also very useful in List Building, such as if you want to create your email list for a YouTube channel, then you need to focus on getting viewers to your channel.
Below we are explaining some methods which are helpful to build your email list for your YouTube channel.
Through Annotations
Annotations are the links & layer texts that you can add to your YouTube videos. Most of the links send you to other videos but only if you set things up right. You can send links to the viewers on your websites & blogs and also link to your websites directly from your YouTube videos. Now, those who take interest in your videos can find your services by just one click.
These annotations will help you to get more traffic and signups for your form.
Use Lead Magnets
A lead magnet is related to the piece of knowledge such as a pdf, eBook, report etc., which you provide to your customers. People don't want to put forth the extra effort to read the documents. Videos make things easier, memorable and easy to understand. It works as incentive which you can offer to your valuable YouTube viewers.
Through a Call-to-action button
You can grow your list by promoting your YouTube videos by adding Call-to-action buttons. Calls to action inspire viewers to take action when they watch your videos. These are also helpful to achieve your goals like traffic generation, selling products, collecting email address etc. through which you want to grow your business.
If users want to know more about your products or services, they can click on that call-to-action button. So, it can generate direct leads for your business.
YouTube Ads
YouTube Ads help in remarketing your online campaign. If you want to maximize your ROI or grow your email list, you can take advantage of advertisements. When people search for keywords that match your ad title, your YouTube ad will appear directly below the YouTube search field.
Target your ads according to your customer's interests. These are more beneficial for those customers who viewed your videos or website but did not take any action.
Through Commenting below YouTube videos
If you want to increase your email list through YouTube, you have to start commenting below YouTube videos. By commenting below the latest videos gives you a better lead as it remains in customers minds for a long time. You can also read the comments and see what is interesting to them, or if they want to learn the skill, which may help you to gear a certain product or idea their way.
You can definitely create an email list through YouTube. These are the top 5 ways you can use YouTube to create an email list for yourself.




Aweber" style="background:url(http://www.aweber.com/images/advocate/firstmonthfree.png) no-repeat; text-indent:-9999px; display:block; width:479px; height:108px;">Try Aweber free for 30 days! – Aweber Communications

HEAD ON OVER TO  MY "MARKETING WITH LAINIE" GROUP FOR MORE TIPS AND ADVICE ON ONLINE AND OFFLINE MARKETING 
---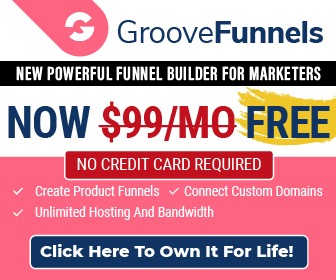 This page contains affiliate links to products. I may receive a commission for purchases made through these links.   However, this does not impact our reviews and comparisons. I try my best to keep things fair and balanced, in order to help you make the best choice for you.
Like this blog post?  Please share the love by clicking on the Social Media buttons below.