5 Prominent Attributes Of A Persuasive Lead Magnet
February 9, 2019
A lead magnet is the biggest and most important element of email marketing.  It is the offer that you exchange for an email address. Lead magnets are also called Signup incentives, Signup offers, Freemiums, Content upgrades etc. Offering lead magnets is a vital part of the content marketing formula that builds a more loyal audience, and in turn, effectively builds a loyal audience for you and get you long-term customers.
If you want to attract high-quality leads for your website, you will need a high-quality lead magnet. Earning an email opt-in requires making an attractive offer and a compelling call-to-action. You must offer your audience something that they need and cannot refuse to subscribe. An attractive lead magnet should comprise these characteristics-
Provide Real Value
Make sure you provide the same thing you have promised before signing up. If your customers don't get satisfied with your lead magnet, you will fail to maintain trust among them. And, if they are not satisfied, they will simply unsubscribe at that very moment.
Offer Solutions
An effective lead magnet must provide solutions to customers. You should first look at the problem they are facing and search for the solution. Social media is a great place to know about their problems. Then, offer the solution in exchange for their email address. Make sure whatever you are offering solves their problem, instead of aggravating it.
Easy to Understand
If your consumers are not able to understand or consume the lead magnet you are offering, they will never return to you and your value will decrease as your subscribers will not gain any benefit from you.
So, make sure you plan your lead magnet in such a way that it can be quickly understood and useful by your subscribers.

Create Authority
Your lead magnet should build your authority by showcasing your expertise to your audience. Your subscribers should believe that you are the master in your field. For this you need to help them by solving their problem & build trust and authority. It will help you engage with them in your business.
Reliable
A good lead magnet should relate to your products and services. An unreliable offering can never attract customers. If they find you as the one who can help them accomplish their goals, they will become your lifetime subscribers.
After doing all this research, you now have the right idea for the perfect lead magnet. But before you start planning you must research everything about your potential customers such their likes, dislikes, passion etc. This information will help you shape your products and services to meet your customers needs.
HEAD ON OVER TO  MY "MARKETING WITH LAINIE" GROUP FOR MORE TIPS AND ADVICE ON ONLINE AND OFFLINE MARKETING 
---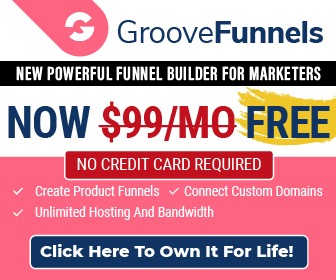 This page contains affiliate links to products. I may receive a commission for purchases made through these links.   However, this does not impact our reviews and comparisons. I try my best to keep things fair and balanced, in order to help you make the best choice for you.
Like this blog post?  Please share the love by clicking on the Social Media buttons below.